Animal Aid USA is launching its "Paving The Way For The Future" campaign!
Help us pave our paths with pawprints and love! Sponsor a spay or neuter for $50 and receive a colorful personalized 15×13 stepping stone at Camp Animal Aid! These stones will be displayed on a pathway around our new medical building to start. Hopefully with your generousity, we will be able to fill the camp with colorful pawprint pathways! You may personalize your paver however you like. Sponsor with your family's name, in memory of a loved one or pet, or your childrens' names. We will send you an picture of your paver via email once completed and installed. Paver color may vary from pictures.
Click the Donate Today button on the right side of the page to make your $50 tax deductible sponsorship. In the comments section make sure to include that your donation is for the Pawprint Pavers and also include how you would like your stone personalized.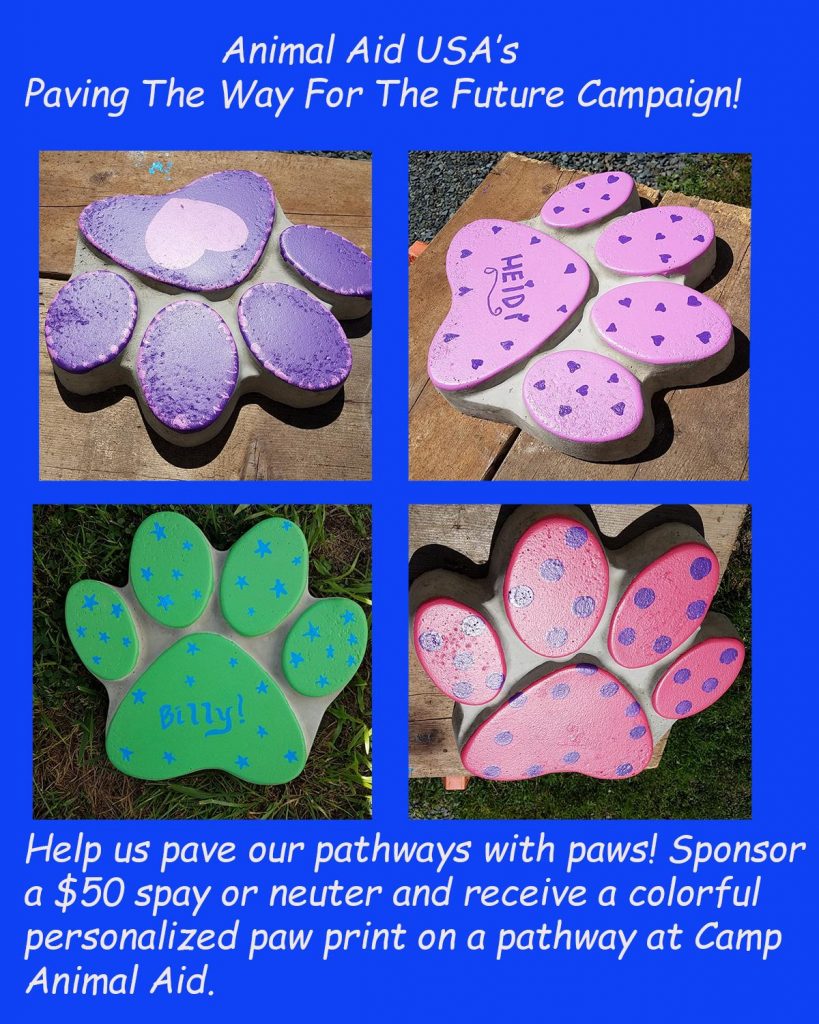 Thank you for your support! We could not continue without our spectacular donors and supporters!!