A Prince, a Superwoman and Hundreds of Canines – Splash Magazine

Click here to read full article on lasplash.com
Prince Lorenzo Borghese (who you might remember as the "Bachelor" in 2006) joined forces with animal advocate Karen Talbot in 2012 to co-found Animal Aid USA, a nonprofit organization providing education, awareness and resources to the public to help shelter animals. The team, along with their dedicated volunteers, have saved over 11,000 dogs so far.
What's on their agenda? Each month folks from Animal Aid USA travel to Georgia and rescue approximately 200 dogs from various high-kill shelters. They spay, neuter and care for the canines and provide whatever veterinary assistance is needed. The dogs are then loaded on caravans and driven to the tri-state area where local rescues and shelters in New Jersey, New York and Pennsylvania take them in and find loving forever homes.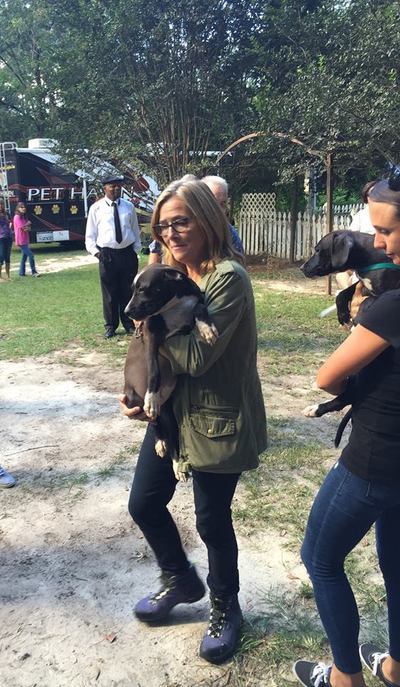 When not transporting animals from Georgia, Borghese and Talbot are busy working on other ways to improve the lives of homeless animals nationwide. The group transports dogs on death row to no-kill facilities and rescue organizations in Tampa, Florida, and offers free spay and neuter services to low income communities. In addition, Animal Aid USA offers an animal awareness program through their Animal Aid Club that focuses on teaching children the importance of pet adoption.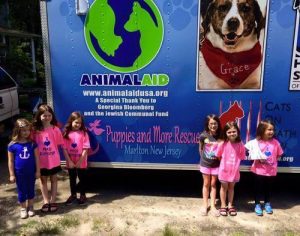 Borghese is also CEO and founder of Prince Lorenzo's Royal Treatment, a high-end organic bath, body and skin care line for pets with ingredients coming straight from Borghese's hometown of Italy! (The luxury products are found in boutiques across the globe and also available on the Home Shopping Network). The busy Italian also launched Rumgolf, a lifestyle brand that includes clothing and skincare. And if that wasn't enough, he most recently co-founded NYC Brewing Company, to be opened in Brooklyn later this year. But it was in 2012 that Borghese took on his passion project–Animal Aid USA–based on his love for animals.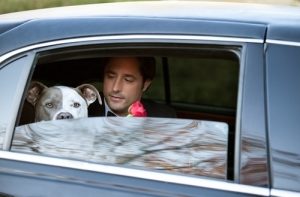 Borghese has been involved with animals for as long as he can remember. He is an Ambassador for the American Humane Association and ASPCA, board member for Canine Wounded Heroes, and is the recipient of numerous awards including the Animal Advocacy Award and Pet Hero Humanitarian Award.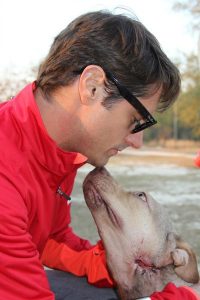 Talbot is no stranger to the animal world either. Although her previous career was spent as a director of occupational health for 10 years, her mission has always been to help unwanted animals. She started her own organization, The MOMs Rescue, to help abandoned and abused animals in the south, but later teamed up with Borghese to co-found Animal Aid USA. She leads by example and as a result her 16-year-old son Matthew is an active volunteer with Animal Aid USA. In fact, Matthew been an honorary spokesperson for animal rescue since the age of six!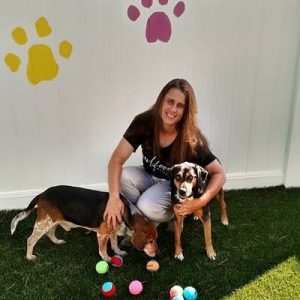 The sad truth though still remains… even though organizations are working day and night to help homeless animals, two million healthy, adoptable dogs and cats in U.S. shelters are euthanized each year. The good news is there are plenty of ways to make a difference. Even if you are not able to adopt a pet, there are lots of ways to help, like fostering a dog or cat, or transporting a shelter animal for a local rescue group. Donating each month (even a small amount) can also make a world of difference and save a life for a dog or cat in need.
For those in the tri-state area, Florida or Georgia, Animal Aid USA is always happy to accept volunteers to participate in a transport. It's a life-changing experience, helping a four-legged soul… and witnessing the beginning of their new life will forever change yours.
Photos courtesy of Animal Aid USA