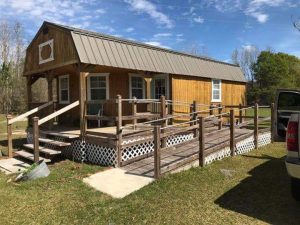 In honor of the 20,000th rescued pet, a milestone which we will achieve on our August 2017 trip, we are setting up our very own, on-site veterinarian complex! This building, along with our former transport rig (which we are transforming into a mobile spay/neuter clinic) will enable us to do basic vetting on-site at our Georgia base.
---
You can help us raise the funds to purchase this building by sponsoring a crate on our transport trailer. A paw print plaque will be displayed on each sponsored crate and can be personalized to your specifications: Your name, Personal quote, In Memory of, In Honor of, etc.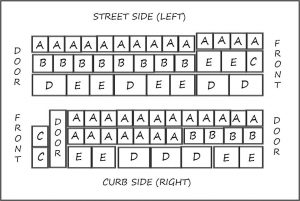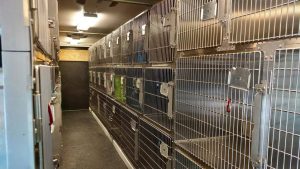 A-$ 100.00
B-$ 150.00
C-$125.00
D-$250.00
E-$175.00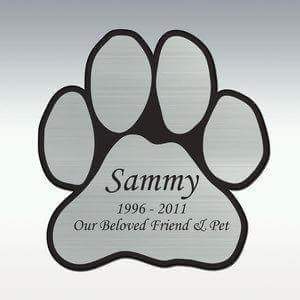 Every cent contributed to the Crate Sponsorship Project is going directly towards the purchase.
---
To sponsor a crate, please click on the Donate Now button (right).
Please enter the amount which correlates to your sponsorship level and in the memo section indicate "Crate Sponsor". Please also indicate the inscription you'd like to appear on your paw print plaque.