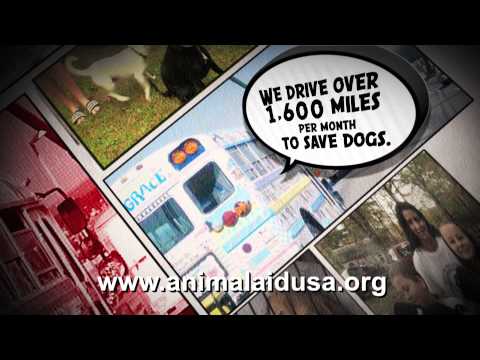 Welcome to Animal Aid USA! We are a nonprofit organization composed of all volunteers aimed at one thing; helping animals! Each month we drive over 1,600 miles, at our expense, in order to relocate animals from high-kill shelters to receiving rescues and homes. We believe that all animals deserve to be loved and treated humanely. Besides finding homes for animals who face an uncertain future, we raise money to fund spay and neuter programs in low income communities and raise awareness to the legal cruelty happening daily in our great country.
Through lobbying efforts and petitions, Animal Aid USA strives to end animal cruelty, focusing on banning inhumane ways animals are euthanized. Moreover, Animal Aid USA uses it resources and lobbying efforts to support the abolishment of puppy mills. We also believe that with the proper education, the generation of tomorrow, will help us continue improving the lives of animals today. That is why we created our Animal Aid Club, which works directly with participating schools.
We post our most recent rescue videos on our homepage monthly so you can follow our stories and mission.  Our most recent video can be found right above this text on the left.  Please view it by clicking on the arrow. To see all our videos please go to our videos page.  We promise you it's worth a look!
We desperately need your help to continue our efforts so PLEASE, share our site and story with your family and friends and join our mailing list.  For more information, please click here.
JOIN US ON OUR MONTHLY RESCUE CARAVANS
Each month the volunteers of Animal Aid USA drive from NJ to GA saving an average of 150 dogs per trip.
Why Georgia? Because the situation down there is brutally awful.
Animal Aid makes sure all dogs are vetted and evaluated before transport day.
These dogs are highly adoptable dogs that if it were not for the volunteers, would most likely be euthanized.
For our caravan schedule click here
A HUGE THANK YOU TO RUSSELL ARMSTRONG OF VERUS PET FOOD
His incredibly generous donation of monthly pet foods will feed so many of our unwanted, abandoned and neglected dogs in the South.
Please consider switching your current dog food to this amazing brand of food. Every bag purchased helps to feed a homeless dog!!!
A special thank you to Bruce , Dawn and Chris of Pets Plus Natural for traveling all the way from PA to deliver the much needed supplies to GA!!!
ANIMAL AID USA JOINS FORCES WITH TAKE ACTION TO BAN GAS CHAMBER EUTHANASIA OF DOGS AND CATS
Animal Aid USA and Take Action announced today the formation of a strategic partnership to lobby against the use of gas chambers to euthanize shelter animals across the U.S.
— Read what the students of Salt Lake Community College have to say about the gas chamber being legal in Utah »
MEET THE ANIMAL AID USA VOLUNTEERS
We put together a short video for you. This video enables you to see our wonderful group of volunteers. Watch as we share our stories of WHY we have dedicated our free time to helping animals and HOW we've managed to save thousands in under two years.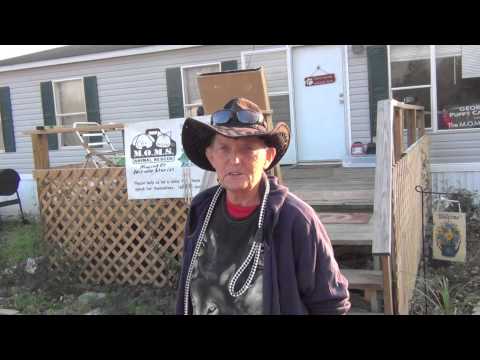 GAS CHAMBER
— Read More about the Gas Chamber »