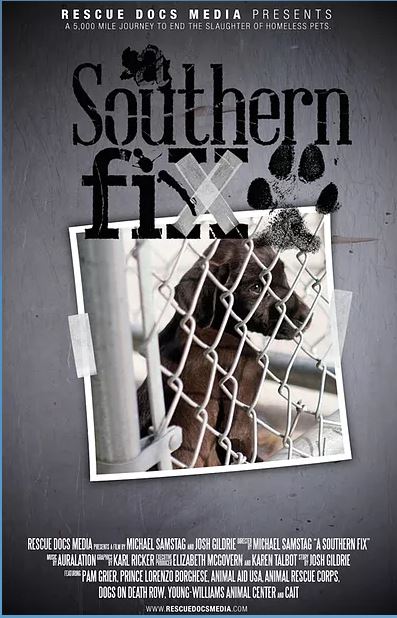 Our film won at the 2018 Animal Film Festival!
A Southern Fix
Directed by Michael Samstag,
Short, 40:07 USA
The facts are startling — approximately 3 to 4 million companion animals are killed each year throughout the United States. That boils down to over 9,000 animals every day, 399 every hour and over six animals per minute. That's too many. But how do we fix it? The filmmakers interviewed advocates like Pam Grier, Prince Lorenzo Borghese and Karen Talbot of Animal Aid USA, Scotlund Haisley of Animal Rescue Corps, leaders from Young Williams Animal Center, The Humane Society of the United States, the ASPCA, the University of Tennessee College of Veterinary Medicine and many others to hear from the frontline of this battle. Do mandatory sterilization laws work? Can education be the key? Is it a matter of cultural mindlessness? Why does one state differ in euthanasia numbers so drastically from another? A Southern Fix is a 5,000 mile journey to find the solution.
Visit Animal Film Festival – A Southern Fix to watch the trailer!
The movie can be purchased on Amazon – A Southern Fix