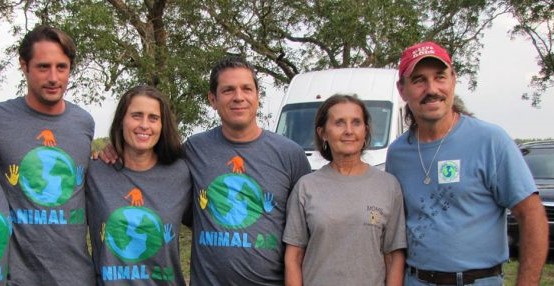 Meet the Founders and Team that make our Missions Possible.
Founders: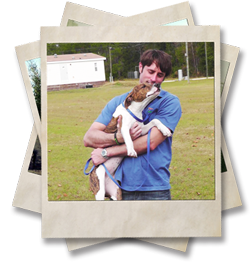 Prince Lorenzo Borghese
Founder and president of Royal Treatment, a pet line created for his beloved Black Lab, Belle as well as founder and president of www.royalpetclub.com.
Prince Lorenzo has been a longtime animal advocate and has worked with numerous animal welfare organizations including North Shore Animal League, the ASPCA, the AC&C of NYC, in which he is co-founder of NYC4ACC, a group of young professionals who organize fundraisers for this city shelter, and is an Ambassador to the American Humane Association. Prince Lorenzo is the President of Animal Aid USA in lieu of Animal Aid of the United States.
---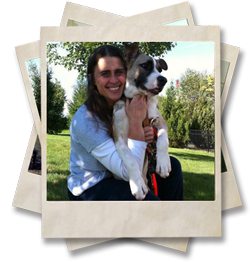 Karen Talbot
After ten years as the Director of Occupational Health, Karen walked away from her career to concentrate on her animal rescue mission. She founded St. Joseph Elementary School "Paws for a Cause", The MOMS Rescue and Georgia Puppy Caravan. With an undying passion for children and animals, it only seemed natural to combine the two to speak for each other. As the mother of a young child named Matthew, a very tight bond was formed between mother and son. Matthew would be given the up-front approach on matters of the heart in the hopes that he would make his world a different place for all! This approach was done in a way that made Matthew want to learn and be involved in what went on in his world, outside the bubble we live in. She is very proud that he will carry on her work long after we are gone. Together with Lorenzo, Karen also founded Animal Aid USA and the Amazing Grace Caravan and the Miracle Ranch in Ludowici, GA.
---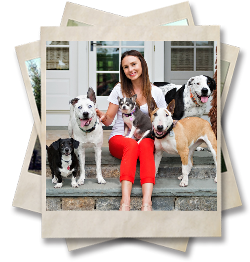 Georgina Bloomberg
Georgina is an Equine Welfare Ambassador for the ASPCA, Chair-woman of the Horse Council of the Humane Society of the United States, and a member of the Friends of Finn committee for the Humane Society of the United States, a group dedicated to fighting puppy mills. She is also on the board of the Equestrian AID Foundation, the Hampton Classic Horse Show, the Bloomberg Sisters Foundation, the Bloomberg Family Foundation and is on the board of Trustees of the United States Equestrian Team.
In 2006 Georgina started 'The Rider's Closet', a program that collects used riding clothes and donates them to intercollegiate riding programs and other riders in need. Now based at and run by Pegasus Therapeutic Riding, TRC has collected and donated thousands of clothing items to needy riders.
Georgina is an advocate of pet adoption and believes that the United States can adopt its way out of killing. By traveling with the Animal Aid caravans to Liberty County, Georgia, she has committed to changing the course of history for shelter animals with the ONE rural shelter at a time philosophy. Currently she lives with five adopted dogs and one very hungry little adoptable pig: Hugo, Mona, Mabel, Chopper, Stella and Wilbur.
---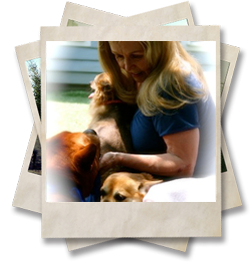 Having worked in the nonprofit arena for many years as the Development Director and founding member from 1975 for A CHILD IS ADOPTED (an international aid and adoption organization), and also as the past Board President for Children's Charities of America, Jodie possesses a skill set ideal for leveraging dollars into the most efficient action possible. She also arranged all transportation for children being adopted from 1969 until 2010. Jodie was Knighted in 2003.
Driven by a deep passion for animals, Jodie Richers founded Dogs on Death Row in 2006 along with the following organizations: Habitats for Dogs and Cats, Cats on Death Row, Horses on Death Row and Canine Heroes
Jodie is tireless in her efforts to rescue, rehabilitate, and find homes for unwanted dogs everywhere. She is also committed to educating the public about the inhumane nature of gassing and heart prick as a means of killing animals.
Although Jodie is the heart of DODR, many people contribute their time, talent, and treasure to keep us going. We hope that you, too, will become a valued DODR supporter and friend. www.dodr.org
We pride ourselves on our fiscal responsibility. Jodie has also founded the "Beat the Heat" Campaign. Countless amounts of animals have been sterilized through the month long campaigns that have become annual events. Jodie has been a long time supporter of the MOMS (Making of Miracle Stories) Animal Rescue and has helped make Miracle Ranch what it is today and is a founding member of the Ranch and Animal Aid USA.
———- OUR TEAM ———-
Dante P. Lasasso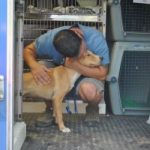 Operations Manager, Universal Supply Company,LLC. By day, Dante manages a one hundred million dollar building supply company. He is also the donor of the medical mobile unit that was taken to Blackshear, GA and presented to our southern division. The unit will be used for spay and neuter clinics to help "fix" the problems of unwanted animals in the very rural areas that have no veterinarians. Dante heads the transport division of the MOMS Rescue/ Animal Aid. His custom designed transport rig with built in crates, heating and air conditioning, make the monthly trips to Georgia more efficient. Dante is the Vice President of the MOMS Rescue and together with his wife, Karen successfully have rescued over 11,000 animals since 2008. He is co-founder of Miracle Ranch as well as Vice President of Animal Aid.
---
Matthew Talbot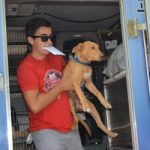 Matthew is the son of Dante and Karen .From the age of 6 years old, Matthew has been leading by example among his own peers on the importance of saving the lives of shelter animals. He has taken many "under his wing" for fostering. Matthew has spoken at many events and is an advocate wherever he goes educating people on the crisis in our country for companion animals. In 2009 Matthew was asked to speak in Atlanta as a Jr Spokeperson for the Georgia Puppy Caravan. He shared the stage with the Mayor of Atlanta while she presented the Phoenix Award to our cause.
In 2010 Matthew was asked to read a poem in Connecticut for the International Society of Animal Rights (ISAR) annual worldwide, candlelight vigil for homeless animals. He has appeared on the Meredith Vieira Show twice. Matthew attends St. Augustine Preparatory School in Richland , NJ where he is a sophomore. Matthew is well on his way to a successful career in film and directing. Currently Matthew's film accomplishments include, "Safe: An Animal Aid USA story" http://youtu.be/O9iNS5NxIaU along with "Searching" ( a classic mind boggling thriller). Both of these short films have been selected for local film festivals. At 16 years old, Matthew founded the Junior Division of Animal Aid and leads his generation in the change we need in the world for animal welfare.
---
Shelly Michener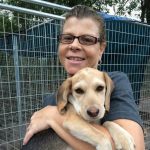 My love of animals and desire to fight for their abilities to grow in safe loving atmospheres caused me to research animal rescues in my area. I started volunteering at a local shelter, where M.O.M.S. Rescue/Animal Aid USA arrived monthly. My first trip to was with the "Amazing Grace Caravan", was in July 2012.  I knew right away that this was the kind of organization for which I would like to volunteer.  The idea that we can speak for those animals who are most neglected and work as a team to find safe, loving homes for them keeps me going back monthly. In addition, I foster for one of our receiving rescues, "The Animal Adoption Center".  In my spare time I am a Wife and Mom and spend time with our 6 dogs.
---
Phil Draughon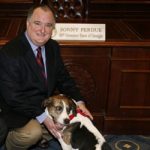 For as long as Phil can remember, there have always been dogs following him around the house. Phil owns his own software development firm and has the luxury of being able to work from home. This is important because sometimes, the dogs that find themselves living under Phil's roof are difficult to place by the vet or shelter.
After reading Grace's story on CNN.com, he knew that he had to help in any way that he could. Because of his perserverance, Phil was rewarded with the opportunity to adopt Grace from her foster home in Liberty County, Georgia. Of course, he snapped at it. After bringing Amazing Grace home to Illinois, ideas that Phil had for several years began to solidify. He knew that helping animals was a calling.
He helped found an animal welfare organization in his area then worked on a team to help pass a law in Georgia outlawing gas chambers for killing homeless animals. Phil occasionally works with Southern Animal Rescue to ferry dogs out of the south and into waiting homes. He has made trips to Texas, Georgia and Pennsylvania to pick up dogs tofoster or for permanent placement, some of whom live with him permanently. Phil is the Director of Emergency Management for Miracle Ranch and Animal AId USA.
———- Musical/Theatrical Division-Animal Aid  ———-
Melissa Pascoe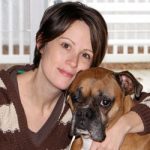 Singer/songwriter, and the grant-writer for The MOMS Rescue. An elementary special education teacher, she is dedicated to teaching children not only academics but also life skills and lessons. While continually writing and producing with CAS Music Studios in Vineland, NJ, she is also researching funding opportunities for both MOMS and Carpathia Paws, our sister rescue in Hinesville, GA. Melissa enjoys devoting time, effort, and music to this worthwhile and necessary movement in any way possible. In an effort to spread awareness to future generations, Melissa plans to introduce her husband and 2 4-year-old daughters to the cause during the May 2012 Caravan. Songs "That's the Thing" and "Hold On" appear in the Take Me Home documentary film.
---
Jennifer Dixon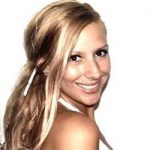 Jennifer Dixon is a Nashville recording artist from Jellico, Tennessee. Raised by musician parents, her mother played the drums and her father played the guitar and was lead vocals of a popular band called The Southern Breeze Band. At an early age,Jennifer moved to Kentucky where she started performing with her parents at gigs and by the age of twelve she was playing guitar and writing her own songs. Presently, Jennifer continues to perform as a solo artist and after recording at famed Ocean Way Nashville recording studios, she is set to release her debut album, entitled, "Jellico" in the summer of 2012.
Jennifer's passion for music is matched only by her compassion for those in need. After the devastating Nashville flood in 2010, Jennifer collaborated with renowned artists Victoria Banks, Sarah Darling, Pam Tillis, Daniele Peck and many others to record the song, "City of Dreams" which generated a substantial amount of money to aid the Red Cross in providing relief for flood victims.
Jennifer participated in the Georgia Puppy Caravan that rescued one hundred and thirty eight animals from certain death at a kill shelter in Atlanta, Georgia. Not one animal was left behind and every cat and dog was given a real home. Jennifer wrote the theme song for a documentary that was made of the animal rescue called "Take Me Home", which became the title of the documentary and an inspirational theme song for animal lovers. Jennifer continues to be an avid supporter of animal rescue and adoption and is a proud member of Animal Aid.
---
Edward Salzano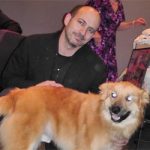 In 1991 Mr. Salzano founded Cutting Edge F/X (CEF/X) a communications research Company that was subsidized and purchased by Globix Corporation, a global Internet Service Provider. Through his efforts with Globix, Mr. Salzano developed the Interactive Media Group, and the Streaming Media group and was a key participant in raising 280 million dollars for Globix. Mr Salzano was the original producer and animation director for "Dora the Explorer". He started INTV which purchased Pseudo.com which is now Pseudo Entertainment. Designed and built the first interactive studio for Rainbow Media/Cablevision's show entitled "New York Central" (which later became "FUSE". Worked as a producer for NBC's Non stop New York digital channel. Mr. Salzano also produced and starred in "Runaway Squad" an A&E original reality show. He was an associate Producer for "We Live in Public" which won the Grand Jury Prize at the Sundance film festival. Mr. Salzano has several animated and non scripted televisions properties pending.
———- Advisory Board ———-
Dania M. Alvarenga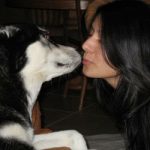 Dania M. Alvarenga is a California licensed attorney. She graduated from UCLA in 2001 with a Bachelor's degree in Psychology and Political Science. She obtained her Doctorate in Law from Santa Clara University in 2006 and currently runs her own law firm out of Los Angeles, San Jose and Visalia California.
Dania hopes to make a difference in this world one legal battle at a time. She strives to be a champion for justice and help those who do not have a voice to defend themselves, including animals. Ever since she was a little girl, Dania would bring home stray cats and beg her parents to keep them. She now has two beautiful siberian huskies who she considers her babies.
Dania is excited to join Animal Aid's team so that she may use her legal expertise and ability to make a difference.
---
Travis London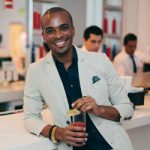 Celebrity chef and event planner Travis London is redefining the way we cook and entertain. Travis is the founder of Healthy Chic Eats, Hollywood's go to catering company, and is a weekly contributor to OK! Magazine. Travis also has an undying love and passion for animals, in particular dogs! By chance Travis reached out to Co-Founder Lorenzo Borghese to obtain Royal Pet Products for his own dogs when Lorenzo shared our Animal Aid USA mission with Travis. IMMEDIATELY, Travis was on board and will be traveling on a monthly trip to Miracle Ranch in upcoming months to experience the life saving journey first hand and use his voice to become ONE large voice for the voiceless!
---
Nikki Lafferty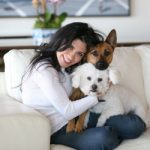 An animal lover for as long as she can remember, Nikki Lafferty worked in entertainment for most of her adult life, first at a talent agency then to entertainment law before deciding to put her skills to use as a full time activist and fundraiser for animal protection and other progressive causes.
Currently a volunteer and serving on the Board of Directors for California Wildlife Center, a non-profit that rescues, rehabs and releases sick, injured/orphaned native wildlife in Southern California. Nikki also serves on the National Council of the Humane Society United States and the Humane Society Legislative Fund which works to pass animal protection laws at the state and federal level. Nikki currently resides in Southern California with her husband Steve Lafferty, an agent at Creative Artists Agency and rescue dogs Gia Sophia and Dudley Moore.
---
Linda Schroeder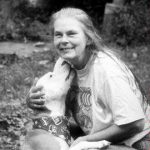 Recently retired from 35+ years of teaching Special Education, Ms. Schroeder is now devoting herself to rescue full time!
Ms. Schroeder volunteered with the West Milford Animal Shelter for over 20 years. 15 of those years she served as president of the organization. She continues to help in any way she can, from training to running training classes for the volunteers when needed.
Currently, Ms. Schroeder serves on the BOD for a number of wonderful local rescues. She fosters dogs, volunteers her time as a trainer for anyone needing assistance, and helps with fundraising, transports, vetting, and adoptions. She writes about training on the Dog Park Publishing website.
As a pilot, Ms. Schroeder starting "stepping in" on ground transports around 2000. Flying Paws contacted her to join, and she flew with them for a number of years. Other flying groups formed, and she joined them as well. She continues to fly transports with Animal Rescue Flights and rescues who contact her directly.
Ms. Schroeder shares her home with 9 dogs—-7 of which live there permanently. She only adopts dogs who have been labeled "unadoptable"—-aggressive/senior/sick/handicapped. She loves everything she does, and considers herself one of the luckiest people in the world for being able to have the life she lives.
---
Jennifer Skiff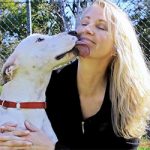 Jennifer Skiff is an award-winning journalist, author and animal advocate. Her inspirational books, God Stories: Inspiring Encounters with the Divine and The Divinity of Dogs, are published globally and have held multiple #1 positions on bestseller lists.
For more than a decade Jennifer traveled the world working as an investigative environmental correspondent for CNN. Her programs promoting animal welfare have aired on The Discovery Channel and networks globally. Among other honors, she's received the prized Environmental Media Award.
Passionate about animals and their welfare, Jennifer works with charities throughout the world to bring relief to abused and abandoned animals. She led the successful campaign to build the first bear sanctuary in Laos, and initiated the release of twelve chained monkeys back into their natural habitat in Indonesia. Skiff is a Trustee of the Dogs' Refuge Home in Australia and the SPCAHC in the United States. She also serves as an ambassador, advisor and spokesperson to other animal charities including the Humane Society of the United States, Fix Georgia Pets and Animal Aid USA.
With her favorite Aussie and three beloved rescue dogs, Jennifer spends her life in perpetual summer between Maine and Australia.
---
Gregg Oehler
Publisher of Cesar's Way Magazine and Chairman of the Pre-Westminster Fashion Show. Prior to his tenure with Cesar's Way, he was publisher of numerous Pet magazines including New York Dog Magazine and Hollywood Dog Magazine.
Prior to working with Cesar's Way, Mr. Oehler's was Executive Director of Pet Entertainment Network (PEN) and Petsyle.com. He also was V.P. Director of Sales and Marketing of FIDO Friendly Magazine.
Mr. Oehler has made numerous media appearances on national shows including Good Morning America, The Today Show, CBS-The Early Show, CBS News, Martha Stewart Apprentice, Fox & Friends, Fox 5, CW11, CNN, MSNBC, and conducted over 400 Radio, Newspaper & Magazine interviews.
As an animal advocate, Mr. Oehler has worked and volunteered extensively with animal rescue & animal welfare issues throughout the USA. Since 2005 he was elected to the National Advisory Board for North Shore Animal League America and has been on the Board ever since.